Special Savings and Rebates from Sauve Heating
Here's what you need to know: There are a variety of energy efficiency rebates and other savings under different programs available to homeowners who complete certain upgrades. But, where to start?
What programs are you eligible for?
What upgrades do you need to complete to qualify?
All this month, we're paying the energy assessment ($600 value) on select furnaces and air conditioners. We'll then help coordinate the entire assessment process through our qualified partners. That translates to over $3,000 in savings and rebates off select furnaces and $950 off qualifying air conditioners!
That's the good news. The not-so-good news? These savings are only available until the end of the month. Call today.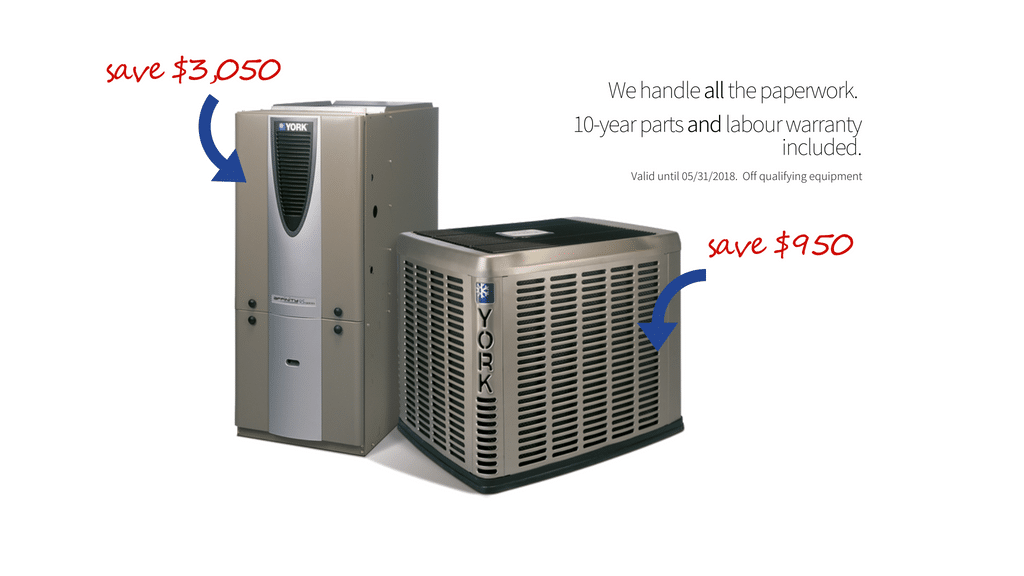 Learn more about this exciting offer and to book your free consultation.
Offer ends 05.31.3018