Furnaces
We service all makes and models but only install the
industry's best furnaces by YORK®
Do you have an HVAC issue or question?
Do you have a noisy fan keeping you up at night?
Did you take a luke-warm shower this winter?
Did your windows drip with condensation this winter?
Did your AC break-down last year?
Thinking about a SMART (or WIFI) thermostat this summer?
Investing in a

New Furnace
A new HVAC system in Kemptville or Prescott can be up to 50% more efficient than one that's 12 years or older. Replacing an outdated system with a more efficient model can help you save money by using less energy and therefore costing less to operate.
Premium

Advanced

Economy

Efficiency

High Efficiency
up to 98%

Efficiency
up to 96%

Efficiency
up to 95.5%

Motor

Modulating with
variale speed
ECM motor

Two-stage with
ECM Motor

Single stage
with PSC
Motor

Communicating
Capable

Yes

Yes

Yes

Parts Warrenty

10-Years

10-Years

10-Years

Labor Warrenty

10-Years

2-Years*

2-Years*

Maintainence

2-Years*

2-Years*

2-Years*
*Warranty provided by Sauve Heating and Air Conditioning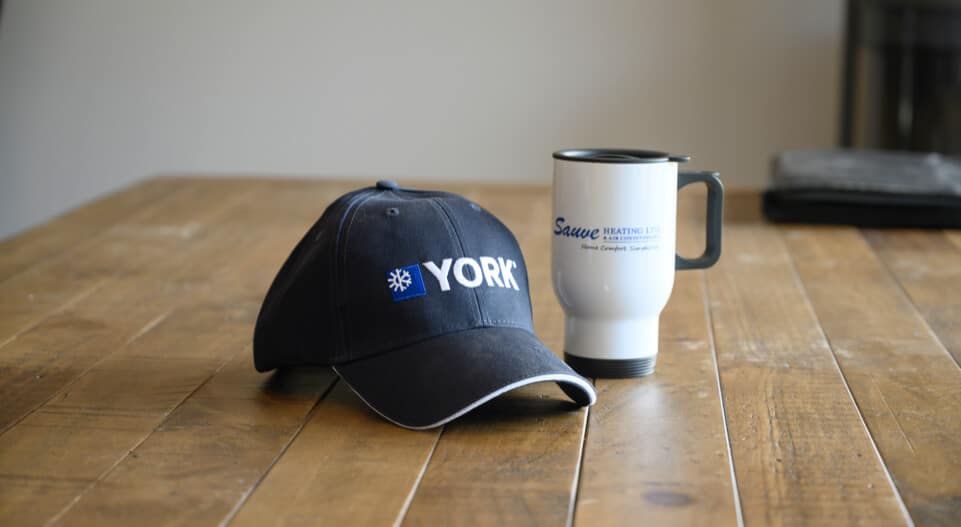 Why

YORK®?
For years, YORK® products have been meeting and exceeding expectations. Their products have achieved the ENERGY STAR® "Most Efficient" designation and are also backed by Good Housekeeping Magazine's Seal. YORK®'s lineup also boasts the trusted Consumer Digest Best Buy Award.
Like we do, YORK® believes in and stands by their quality. They are pioneers in modulating gas furnaces and are generations into the technology – meaning they've since worked out all the kinks while others are just getting started.
As the area's longest-serving YORK® dealer with more than a decade's experience working with their products, we know and trust their performance.
Energy

Ratings to Consider
ENERGY STAR®:
Products with the ENERGY STAR® label will save at least 15-25% more energy than standard products. Nearly half of all YORK® furnaces are ENERGY STAR®-rated.
Annual Fuel Utilization Efficiency (AFUE):
Products with the ENERGY STAR® label will save at least 15-25% more energy than standard products. Nearly half of all YORK® furnaces are ENERGY STAR®-rated.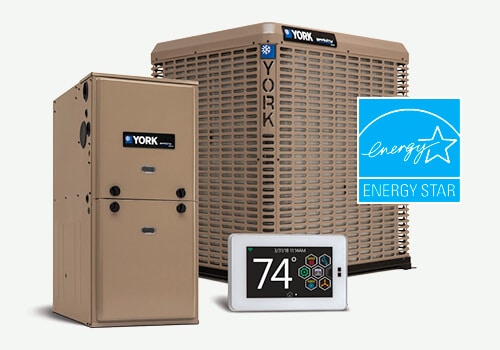 Answers to Frequently Asked
HVAC Questions
Furnaces FAQ
At Sauve Heating & Cooling, our goal is to give our client's the most life out of their furnace as possible. We will ask you "how much longer you would like your furnace to last?" and do our best to make that happen. We are focused on developing long-term relationships with you and your furnace.
Our technicians will regularly offer their opinion and recommendations in order to stay on top of your HVAC system and prevent any HVAC emergencies from occurring. No one wants to be without heat on the coldest days of the winter.
Our team of experts can help you to determine whether it is more beneficial to continue investing in your current HVAC system or replace it with a new one, depending on the cost of the repairs and the age of your furnace. If your old furnace is unreliable than it is better to replace it sooner rather than later.
Any appliance that burns any type of fuel should be cleaned on a yearly basis. Having your furnace cleaned ensures proper and efficient operation. It extends the life of the appliance and is now required (as per your manual) to ensure warranty coverage. Not all cleanings are performed equally.
Sauve Heating and Cooling perform 2 visits each year on all HVAC installations and equipment. The main cleaning is a top-to-bottom "preventative" maintenance where our team cleans the insides of the appliance and monitor the individual components for proper operation and critical readings.
The second visit is a side-to-side check-up to ensure that all parts are still functioning the same as before and that the readings are the same (or similar). Since we provide these regularly scheduled maintenance check-ups, we are often able to spot upcoming failures before they happen.
The first step that we will always recommend is sealing any drafty windows or doors. If you continue to experience a chill throughout the house, it is possible there is a problem with your furnace, or maybe your ductwork. It could be as simple as adjusting how much air is coming out of certain vents, or maybe adding a couple extra vents.
There are a number of factors that could be at play if your house remains cold:
Is your furnace the right size and is it working properly?
Are there enough supply vents throughout the house and in the proper locations?
Are there enough return air vents?
Are any vents covered?
Is the thermostat registering an accurate assessment of the home?
Sauve Heating and Cooling has a reputation for finding solutions to the toughest problems, something than many other companies do not take the time to do. We take our time to find the issue(s) and offer multiple targeted options, usually consisting of a combination of solutions to keep your home warm.
Commonly our recommendations will note that adding insulation is one of the most cost-effective ways to add comfort to a home. That said, a properly sized furnace and adequate distribution system (ductwork) should be able to overcome any lack of insulation.
SNAP Financial
Payment Solutions

for Home HVAC Affordability
Investing in your home comfort should never be a burden. We offer easy, flexible payment solutions through SNAP Financial, giving you access to:
Affordable monthly payments;
Competitive interest rates;
Flexible pay-off options;
Hassle-free direct debit or credit card payments.
Ready to Buy a
YORK® Furnace?
Let's Book Your FREE Quote
Stay
Informed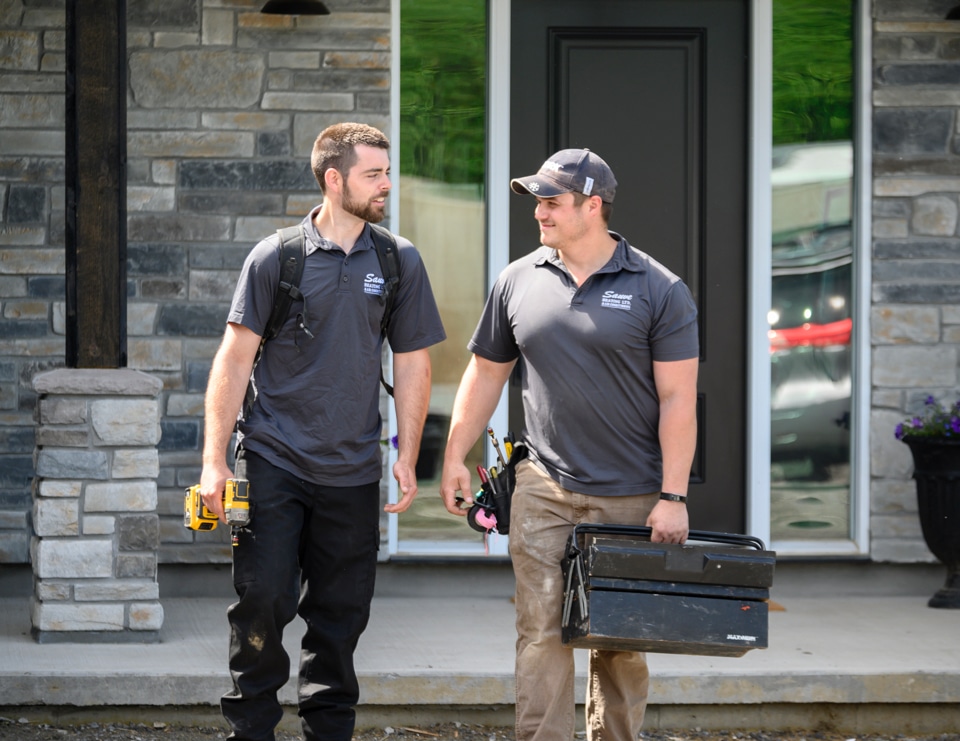 Rental Contracts: Always Read the Fine Print
CONTINUE READING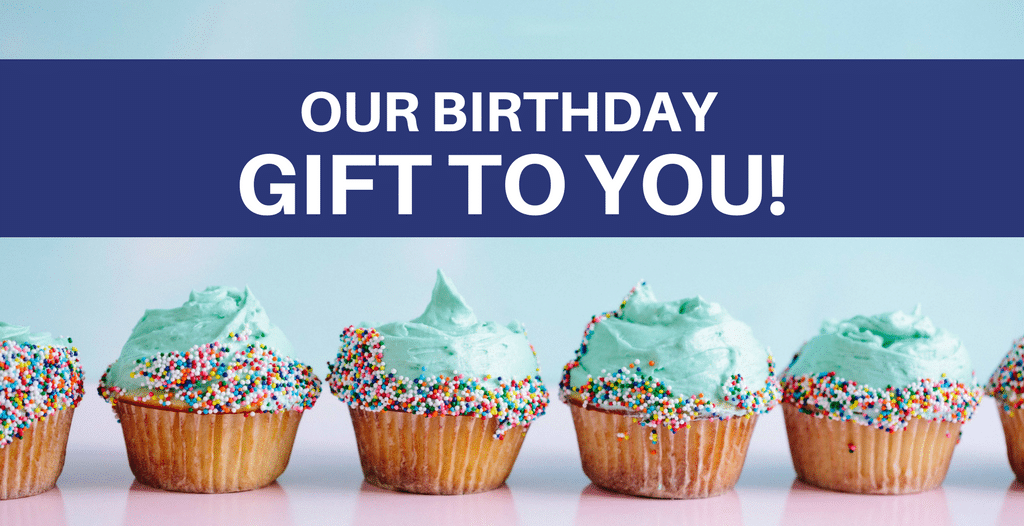 Our Birthday Gift to You!
CONTINUE READING

OUR LOCATION
4401 County Road 18, RR#4, Prescott, ON, K0E 1T0

WORKING HOURS
Monday to Friday
8:00a.m. to 5:00p.m.

OFFICE PHONE
613.258.7173 (Kemptville)
613.925.0223 (Prescott)

EMAIL

Kemptville
PRESCOTT
BROCKVILLE
MERRICKVILLE
Copyright 2020 Sauve Heating & Air Conditioning Ltd.