About Sauve Heating and Air Conditioning
Your home comfort experts for more than 25 years
KEEPING THINGS SIMPLE
We're not just an HVAC company. We're really
in the business of helping people.
Ben
Sauve
Owner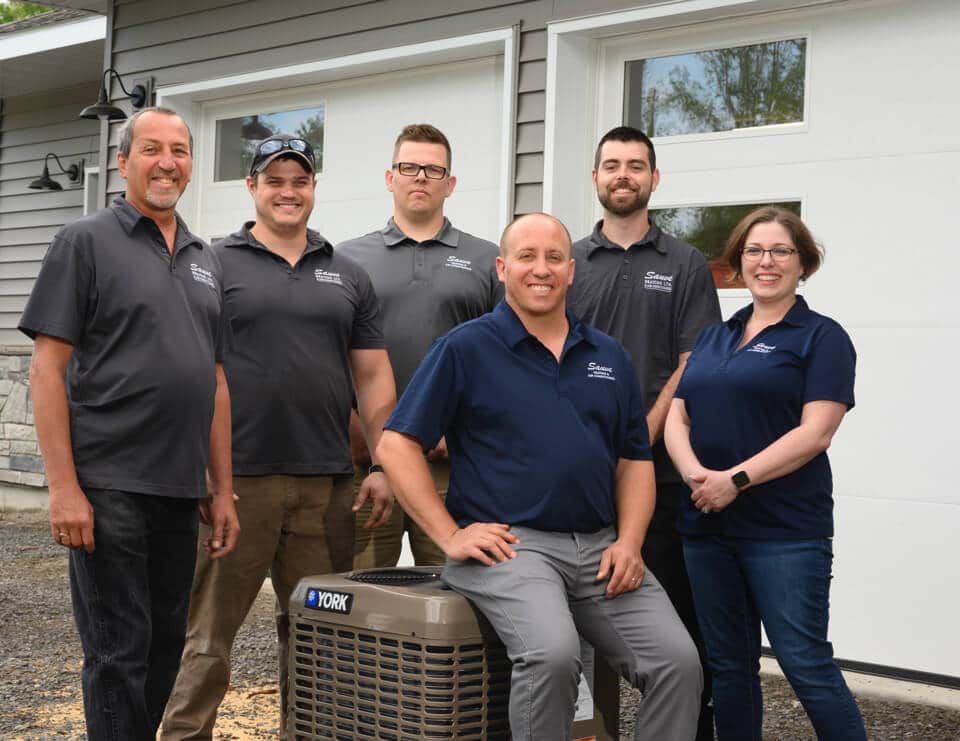 Experience
Simplified Home Comfort

in Kemptville, Prescott, Brockville & Merrickville
For more than 25 years, we've been helping people in Leeds-Grenville communities feel more comfortable at home. We believe in treating people honestly and fairly. We believe in using and training qualified, trustworthy people. We believe in using efficient, high quality equipment.
We take responsibility for our work and stand by your satisfaction. It's that simple.
Meet the
Sauve Heating & Air Conditioning Team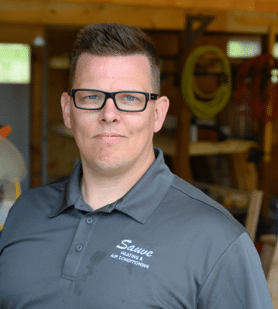 GOING THE EXTRA MILE
How We Help Make Your
Life Easier

Battery Recycling
Do you have a drawer full of dead batteries you don't know what to do with? Give them to us, we'd be happy to recycle them for you.

Air Filter Delivery
To help prolong the life of your furnace and air conditioner, we recommend changing your air filter monthly. Buy them from us and we'll deliver for free*.
*Conditions apply.

Complimentary Walk-Throughs
Whether we installed your thermostat or HVAC equipment or not, we'd be happy to stop by to explain how it works.
Get In Touch With Sauve Heating and Air Conditioning
We're proud of the reviews, recommendations and great word of mouth we've earned. Read what others have to say
about their experiences with Sauve Heating and Air Conditioning.
Fantastic company to deal with. I have had the pleasure of dealing with Sauve Heating since the business started and would not hesitate to recommend them to anyone, The quality of the work performed during installation and the follow-up service truly is something to behold. Honest, reliable, trustworthy, professional and an absolute delight are but some of the qualities I have found in this company and I would highly recommend them to anyone needing the services they provide.
Ray
Absolutely great installation of a top quality natural gas furnace, by a wonderful crew. I would not hesitate to recommend the Sauve team - it just doesn't get better than this.
Penny
Just had a new furnace installed by these guys. All I can say is awesome work, fast, efficient, cost effective and professional!! Highly recommended if you're looking for a furnace company who will do what they quote! Thanks again guys, my house is toasty warm.
Delores
"Meant to send this note after the guys left, but I was too busy enjoying humidity-free comfort! Just wanted to let you know how much we appreciate the quick response on our request, as well as the professionalism of your installers - they are a credit to your business."
"I was suitably impressed with your thoroughness in checking things out here as well as the detail in your quote. It is clear to me that you aren't finished until the client has all his questions answered."
"Buying my GENERAC generator through Sauve Heating instead of a box store was just added peace of mind. I know I have the right unit for my home & family and that it's installed properly!"
"I just wanted to say how happy I was to arrive home from work to heat and such a professional and considerate installation job! I look forward to a long and happy client relationship with your company."
New Customer
Oxford Station
"In these days of increasing "negative news stories", this one has touched me. Ben & Don are great examples of what it means to be a part of a community. What they did ... while inspirational, is one of the true reflections of community spirit. I just want to say to them 'I admire and applaud your sense of community, thank you.'"
Hélène
"I know that truck, they bring the warm!"
Lucas (5 years old)
Kemptville
"I really appreciate Sauve Heating's attention to detail – they even used drop-cloths to help protect my floors!"
Customer since 2004
Copyright 2019 Sauve Heating & Air Conditioning Ltd.