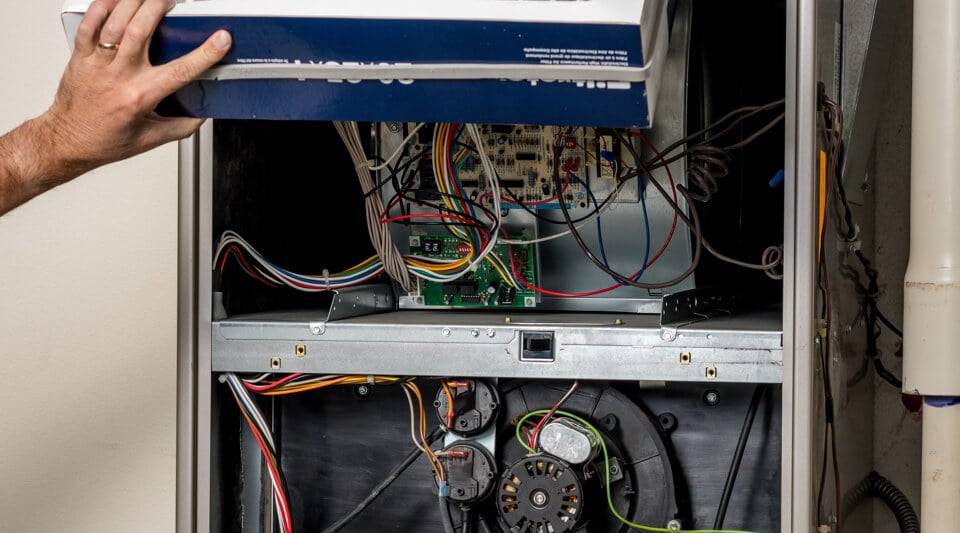 Slide
Frequently asked HVAC questions.
We're here to answer all of your questions. If you can't find the answer you need, send us an email or give us a call. There are no stupid questions, especially in HVAC!
Answers to Frequently Asked
HVAC Questions
How can I tell if I need to replace my water heater?
How often do I need to replace my water heater?
How much do HVAC maintenance plans cost?
Can I convert a gas furnace to electric?
Can anyone install a furnace?
Why does my furnace smell like it's burning?
How often should I change my furnace filter?
Why do I have to change filters on my furnace?
Do I really need to clean my furnace?
When should I get a new furnace?
Can installing a ductless system increase the value of my home?
Can a ductless heat pump heat my whole house?
When is getting a ductless heat pump the best option?
My house is always cold, what should I do?
What is eco-friendly heating and cooling? Is it worth the investment?
What is a ductless heat pump?
What is HVAC maintenance?
How often do I need to service my air conditioner? What maintenance plans and service tune-ups do you offer?