Servicing Leeds & Grenville since 1992

4.9/5 stars on Google…
and counting!

Available 24/7 for your HVAC emergencies

Locally owned and operated

Routine
Maintenance & Service
Our office hours for non-urgent maintenance requests are Monday through Friday 8am to 5pm. We service all makes and models of systems, furnaces, and air conditioners.

24/7
Emergency Repairs
Our emergency HVAC repair services are available in Kemptville, Merrickville, Prescott, Brockville, and surrounding areas. We have been the trusted HVAC team in the area for over 25 years.

We offer free, no obligation quotes in 24 hours or less.
We'll get back to you very soon, and often within a few minutes! If this is an emergency, please call us.
I used their website app to request a quote on replacing my furnace with a heat-pump and got a call back within an hour, and had a home visit to review my needs the very next day. Ben was extremely professional and answered all my questions about the process and costs quickly and easily. before the day was out, I received my quote by email, including instructions for setting up financing (which was easy as could be AND had a reasonable interest rate and good repayment terms!) Needless to say-- they're hired, and I look forward to updating this review after the installation is complete!
Always good, friendly service from them. When we had an emergency they were here and had the furnace fixed super fast.
A big Thank You to Devin and the Sauve team for responding so quickly and in the evening to deal with our faulty furnace. I really appreciate the integrity of your company to recognize the fault occurred less than 60 days of prior servicing and that there was no charge for this evening service call. I will not hesitate to recommend the Sauve team to all of my North Grenville neighbour's. Thanks again for your excellent customer support!
Brenda Leizert
2021-12-30
We had Sauve Heating install a Fujitsu Ductless Heat Pump. We are very pleased with the new system. The technicians was knowledgeable and very efficient. Ben Sauve was excellent going over details and answering our questions. We highly recommend this company. John & Brenda L.
Linda Desjardins
2021-12-20
Contacted Sauve Heating to install a gas line for my new stove. Ben Sauve came to inspect the site, offer suggestions, and answered my many questions with patience and respect for my lack of knowledge. Kristine contacted me with an installation date that opened sooner than later and by the end of the install day, Jordan and Hayden had my stove working. Thank you to Ben and Kristine for organizing this project in a timely manner and to Jordan and Hayden for their professional workmanship and pleasant manner. I highly recommend Sauve Heating & AC team, and will use this company for yearly maintenance of my gas fireplaces.
Chris Donnelly
2021-12-17
Sauve has given us excellent service on multiple occasions. The people have been honest and friendly while providing us with tremendous quality work and premium products. I would recommend them without hesitation.
Pascale Pierre
2021-11-28
I found the sales/installation/post-installation services second-to-none! Ben came shortly after I called to assess the work to be done and adapted as I changed my mind (twice). He left we some space heaters to tide me over until the crew came. They were on time, competent, pleasant. They explained what they did and programmed the thermostat. They even cleaned up after themselves… I even got a call post-installation advising me I qualified for a manufacturer's rebate! I recommend Sauvé hands down!
Very professional, a job well done, will not hesitate to call Ben Sauve Heating again. They make you feel confident the job was well done
The Sauve company from the start was one of the most responsive companies I've ever dealt with I made a call to them and they responded before days end. The work I needed done was done in a professional manner and quick. We ended up finding that my boiler was shot. They gave me a very competitive price and the job was completed in a timely fashion. The people in this company from the people answering phones to the people who came to see what had to be done to the guys who completed the work was exceptional I would recommend this company completely
HVAC Maintenance
 Tips & FAQs
The Sauve Family Plan
Our Sauve Family Plan isn't intended to protect you from problems when they pop up. Our goal is to help prevent problems before they happen. Where some companies may check on your systems once per year – our Family Plan includes two visits each year.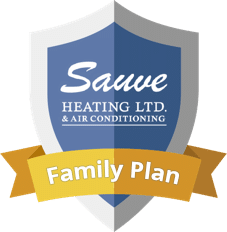 Always Included
We take responsibility for our work
and stand by your satisfaction. It's
that simple.
Added Sauve Family Plan Protection
*costs vary per appliance. Please call for details.
We provide free quotes in 24hrs or less and keep
things simple from start to finish.
TWO (2) VISITS PER YEAR
One comprehensive maintenance and one tune up.
No pressure to buy. Ever.
TRACKING & ANALYSIS
System tracking and analysis to help detect
problems before they happen.
Two years of free maintenance with every
installation.
30% OFF PARTS & LABOUR
30% off entire bill for those unexpected
emergencies.
Minimum two years of labour warranty with every
installation.
50% OFF DIAGNOSIS
50% off diagnostic fees.
6 Reasons to Choose Sauve Heating & Air Conditioning
KEEPING IT SIMPLE SINCE 1992
2 YRS OF SERVICE INCL. WITH EVERY PURCHASE
COMMUNITY DRIVEN – WE LIVE HERE TOO!
Experienced. Honest.
Trusted.
Sauve Heating & Air Conditioning has been providing residential HVAC services to Kemptville, Prescott, Brockville, Merrickville and surrounding communities for more than 25 years.
We're available by phone for your HVAC emergencies every day of the week, any time, 24/7.
Kemptville: (613) 258-7173
Prescott: (613) 925-0223
A few of the leading HVAC brands we
trust and use…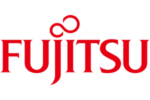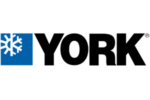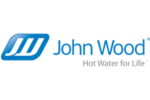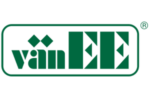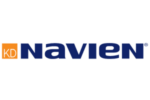 OFFICE
4401 County Road 18, Prescott ON K0E 1T0

HOURS
24/7 Emergency Service

Office Hours: Monday to Friday 8am to 5pm

PHONE
Available 24/7
(613) 258-7173
(613) 925-0223

EMAIL

KEMPTVILLE
PRESCOTT
BROCKVILLE
MERRICKVILLE
© 1992-2022 Sauve Heating & Air Conditioning Ltd. All rights reserved.