Servicing Leeds & Grenville since 1992

4.9/5 stars on Google…
and counting!

Available 24/7 for your HVAC emergencies

Locally owned and operated
Things to Consider When Investing in a
New Water Heater
Did you know that approximately 15% of your home's energy budget is dedicated to heating water? This means that if you currently have an older or inefficient water heater, your energy bills are higher than they should be. When it comes to water heaters, one of the most common questions we get is: should I get a tankless or a traditional tank water heater? The answer depends on your specific needs. Take a look at the handy chart below to help you decide which water heater is best for you!

Tankless vs.

Traditional Tank
Tankless
Pros
Cons
Energy savings depending on water usage
Higher maintenance/
installation costs
Space saving
Water treatment is often required
No storage of hot water
It takes longer to get hot water to your taps
No limit to hot water availability
Traditional Tank
Pros
Cons
Lower initial installation
cost
Often less energy efficient
Simpler Technology
Can take up more space
It can be quicker to get hot water to your taps
Limited hot water availability

We offer free, no obligation quotes in 24 hours or less.
We'll get back to you very soon, and often within a few minutes! If this is an emergency, please call us.
I used their website app to request a quote on replacing my furnace with a heat-pump and got a call back within an hour, and had a home visit to review my needs the very next day. Ben was extremely professional and answered all my questions about the process and costs quickly and easily. before the day was out, I received my quote by email, including instructions for setting up financing (which was easy as could be AND had a reasonable interest rate and good repayment terms!) Needless to say-- they're hired, and I look forward to updating this review after the installation is complete!
Always good, friendly service from them. When we had an emergency they were here and had the furnace fixed super fast.
A big Thank You to Devin and the Sauve team for responding so quickly and in the evening to deal with our faulty furnace. I really appreciate the integrity of your company to recognize the fault occurred less than 60 days of prior servicing and that there was no charge for this evening service call. I will not hesitate to recommend the Sauve team to all of my North Grenville neighbour's. Thanks again for your excellent customer support!
Brenda Leizert
2021-12-30
We had Sauve Heating install a Fujitsu Ductless Heat Pump. We are very pleased with the new system. The technicians was knowledgeable and very efficient. Ben Sauve was excellent going over details and answering our questions. We highly recommend this company. John & Brenda L.
Linda Desjardins
2021-12-20
Contacted Sauve Heating to install a gas line for my new stove. Ben Sauve came to inspect the site, offer suggestions, and answered my many questions with patience and respect for my lack of knowledge. Kristine contacted me with an installation date that opened sooner than later and by the end of the install day, Jordan and Hayden had my stove working. Thank you to Ben and Kristine for organizing this project in a timely manner and to Jordan and Hayden for their professional workmanship and pleasant manner. I highly recommend Sauve Heating & AC team, and will use this company for yearly maintenance of my gas fireplaces.
Chris Donnelly
2021-12-17
Sauve has given us excellent service on multiple occasions. The people have been honest and friendly while providing us with tremendous quality work and premium products. I would recommend them without hesitation.
Pascale Pierre
2021-11-28
I found the sales/installation/post-installation services second-to-none! Ben came shortly after I called to assess the work to be done and adapted as I changed my mind (twice). He left we some space heaters to tide me over until the crew came. They were on time, competent, pleasant. They explained what they did and programmed the thermostat. They even cleaned up after themselves… I even got a call post-installation advising me I qualified for a manufacturer's rebate! I recommend Sauvé hands down!
Very professional, a job well done, will not hesitate to call Ben Sauve Heating again. They make you feel confident the job was well done
The Sauve company from the start was one of the most responsive companies I've ever dealt with I made a call to them and they responded before days end. The work I needed done was done in a professional manner and quick. We ended up finding that my boiler was shot. They gave me a very competitive price and the job was completed in a timely fashion. The people in this company from the people answering phones to the people who came to see what had to be done to the guys who completed the work was exceptional I would recommend this company completely
If your house uses a gas water heater, it will typically last 6 to 8 years. Electric water heaters can last anywhere from 8 to 10 years. It is still possible that these units will need to be replaced sooner. You can check how old your water heater is by looking for the installation date on the manufacturer label on your unit. If your unit is old, contact our HVAC professionals right away for an inspection and we can go over your options for a replacement!
There are a few things you can look for to tell if your water heater needs to be replaced. Some of the easiest things to spot are:
Unit Age: If your water heater is over 6 years old, then it's time to think about replacing it. Check the manufacturer label to find out how old your unit is.
Rusty Water: If your hot water has a rusty colour when it comes out of the tap, then parts of the tank have rusted and corroded. The tank needs to be replaced right away.
Noise: If your unit is making loud noises, that is a sure sign that it is on it's last legs and needs to be replaced
Water Leaks: If you notice a puddle around your water heater, there is definitely a leak in the unit. If the unit is also old, then it should be replaced. Otherwise, it might be able to be repaired./li>
Cold Water: If try to run hot water from any of your taps or shower, and no hot water comes out, then your water heater has stopped functioning and needs to be fixed or replaced.
If you notice any of these issues with your water heater, contact us right away so we can fix or replace the unit and get your hot water situation back to normal!
Get up to
$5,000 in Government Rebates
Buildings, including our homes, account for 18% of Canada's greenhouse gas emissions. This grant is designed to help Canadians make where they live more energy-efficient. This means homes will be more comfortable and more affordable to maintain while also supporting our environmental objectives. The Canada Greener Homes Grant will help homeowners make their homes more energy-efficient, create new jobs across Canada for energy advisors, grow our domestic green supply chains, and fight climate change.
6 Reasons to Choose Sauve Heating & Air Conditioning
KEEPING IT SIMPLE SINCE 1992
2 YRS OF SERVICE INCL. WITH EVERY PURCHASE
COMMUNITY DRIVEN – WE LIVE HERE TOO!
Experienced. Honest.
Trusted.
Sauve Heating & Air Conditioning has been providing residential HVAC services to Kemptville, Prescott, Brockville, Merrickville and surrounding communities for more than 25 years.
We're available by phone for your HVAC emergencies every day of the week, any time, 24/7.
Kemptville: (613) 258-7173
Prescott: (613) 925-0223
A few of the leading HVAC brands we
trust and use…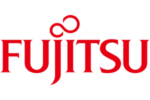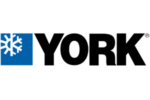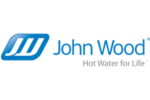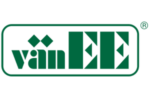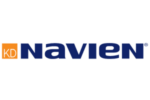 OFFICE
4401 County Road 18, Prescott ON K0E 1T0

HOURS
24/7 Emergency Service

Office Hours: Monday to Friday 8am to 5pm

PHONE
Available 24/7
(613) 258-7173
(613) 925-0223

EMAIL

KEMPTVILLE
PRESCOTT
BROCKVILLE
MERRICKVILLE
© 1992-2022 Sauve Heating & Air Conditioning Ltd. All rights reserved.