When Is The Right Time To Invest In A New Furnace?
Kemptville winters can be long and cold. Thanks to recent advancements in technology, many new furnaces are extremely efficient. A new furnace system installed in Kemptville, Prescott, Brockville, or Merrickville can be up to 50% more efficient than one that's 12 years or older. It's quite likely that a furnace upgrade is profitable in the long run.
Replacing an outdated HVAC system with a more efficient model can help you save money by using less energy, making it cost less to operate. They are also more environmentally friendly, allowing you to keep your home nice and warm and guilt-free. If you are unsure which furnace is best for your home, don't worry! Sauve's experienced HVAC techs can help you choose the perfect energy efficient furnace for your home and will carefully install it.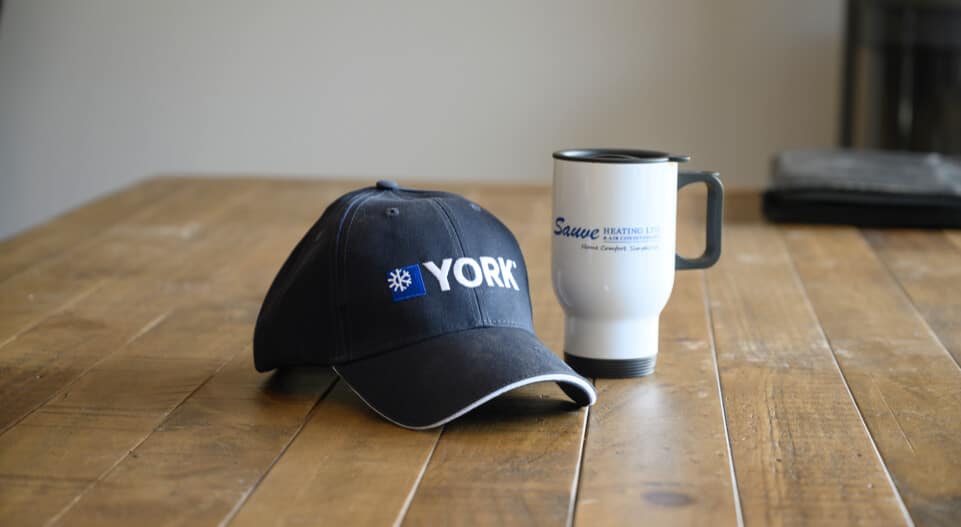 Why 

YORK®?
For years, YORK® products have been meeting and exceeding expectations. Their products have achieved the ENERGY STAR® "Most Efficient" designation and are also backed by Good Housekeeping Magazine's Seal. YORK®'s lineup also boasts the trusted Consumer Digest Best Buy Award.
Like we do, YORK® believes in and stands by their quality. They are pioneers in modulating gas furnaces and are generations into the technology – meaning they've since worked out all the kinks while others are just getting started.
As the area's longest-serving YORK® dealer with more than a decade of experience working with their products, we know and trust their performance. Find out if upgrading your home to a YORK® furnace is right for you.

Energy 

Ratings to Consider
When buying a new furnace, you want to make sure that you are getting a unit which runs efficiently, so it saves money for you down the line. Take note of the following energy efficiency ratings when you consider buying a new furnace:
ENERGY STAR®
Products with the ENERGY STAR® label will save at least 15-25% more energy than standard products. Nearly half of all YORK® furnaces are ENERGY STAR®-rated, so you know you are getting an efficient furnace that's affordable to run all winter long.
Annual Fuel Utilization Efficiency (AFUE)
AFUE, or Annual Fuel Utilization Efficiency, is a measure of your furnace's efficiency. The higher the AFUE, the more efficient your furnace. The AFUE percentage is calculated by dividing the amount of fuel used by the heater by the amount of heat produced by it.
If you have any questions about energy ratings, and how they will impact the heating of your home as well as your heating bills, contact us for a no-obligation consultation.